I opted for some cheap and easy decorating this year. Pinterest was a wonderland of amazing ideas for Spring and Easter decor, but I decided to go the cheaper and easier route ;) (I already have plenty of good excuses for procrastinating on school work, I don't need to add making Easter wreaths to the list!)
Here are a few things I did to spruce up the place. We're not having a party but I hate not doing at least the bare minimum in the way of holiday decorating! Besides, this was the motivator I needed to finally take down the winter themed paper lanterns that were still up from Miss M's birthday party back in December. I did mention I was a procrastinator, right? ;)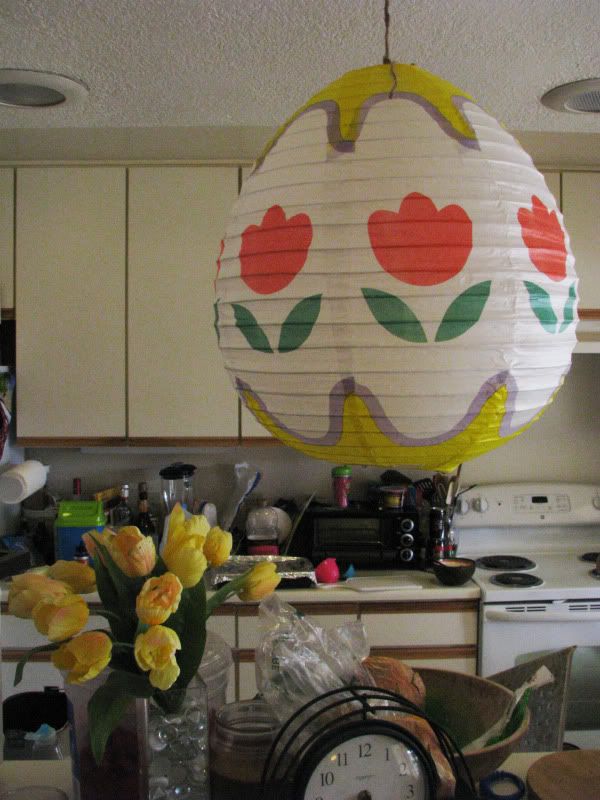 $6 paper lanterns from Pricebusters
Egg garland! 2 packs of Easter eggs 99¢ ea. and ribbon.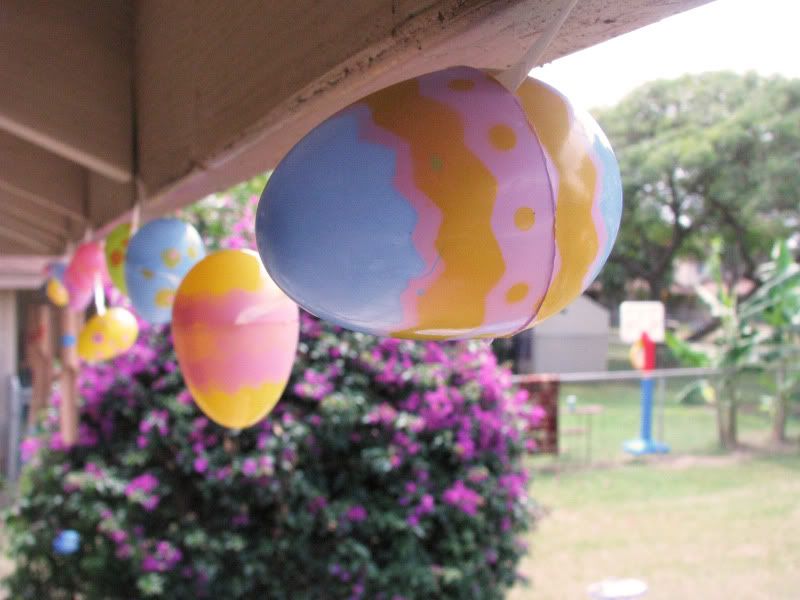 I recently saw this idea on another blog! I searched my history and can't find it, if this was you let me know so I can credit you please! :D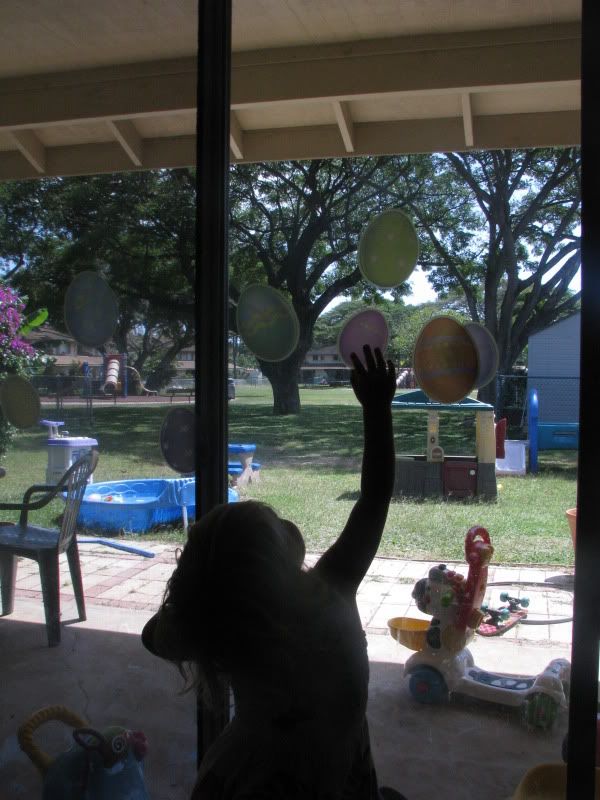 Miss M had a lot of fun hanging up these window clings. I bought them from the dollar section at the BX. It really makes me happy when I find something that she can easily participate in and not make a giant mess of. It's not easy at 2!