This is Miss M's first year dying Easter Eggs. I was really excited for her! We managed to get through the whole process without spilling any dye cups or dropping any eggs. That's a success in my book!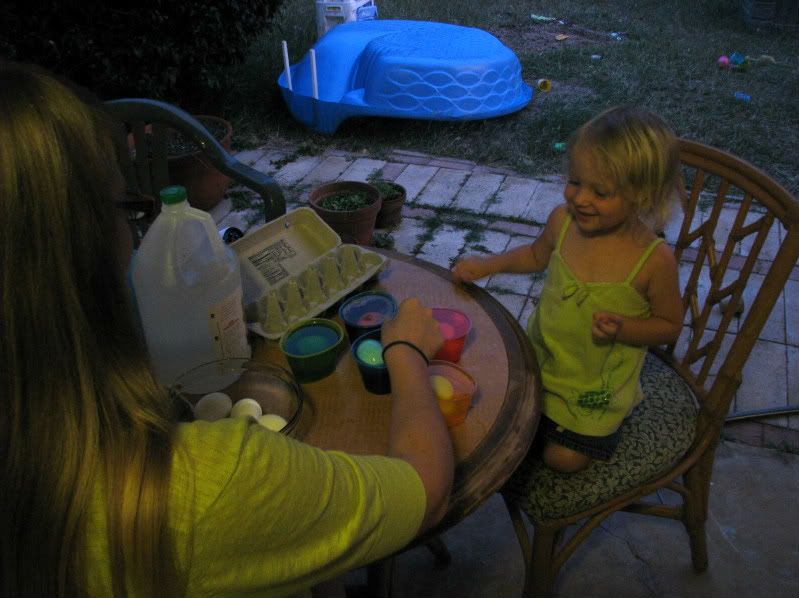 Miss M was so excited about coloring eggs. I love when toddlers get excited about something, and they have no idea what it is ;) I took the opportunity to go over colors with her too. She knows them all in English, now we're working on Chinese, she probably knows half of them but doesn't get them right all the time. To keep her occupied while the eggs soaked in the dye we practiced counting. She can count to ten, but never will say 4. haha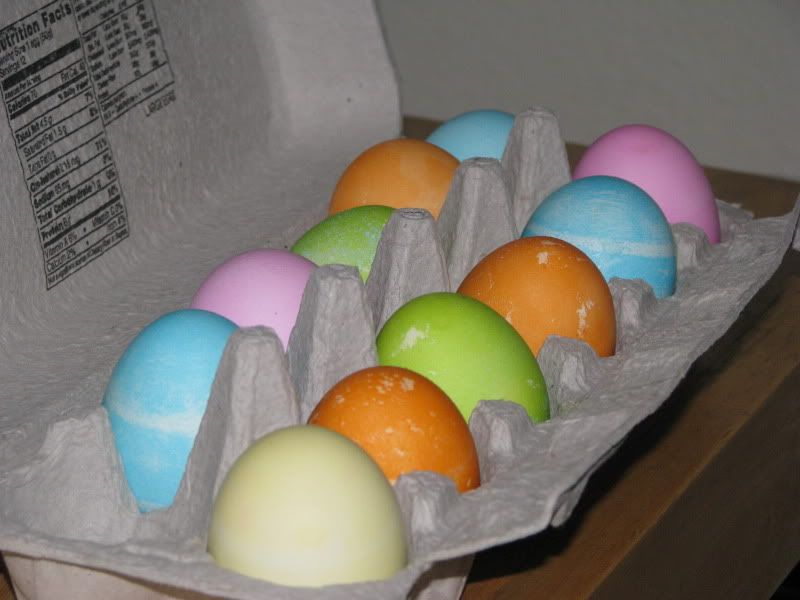 Mr. C hung out and ate crackers (and fussed) during the fun. I can only imagine how much more interesting this will be next year!