I am so excited to introduce this business to you because I absolutely love the products and the price! Tender Bottoms sells cloth wipes, laundry detergent, and burp rags. Her cloth wipes come in 1 ply or 2 ply, and are some of the cheapest I've seen around. I've been using my wipes for a few weeks now and they have held up quite nicely in the wash, are super absorbent, soft and get the job done! You can get a pack of 30 1 ply wipes for just $10! That's $0.33/wipe! 2 ply will set you back only $0.50/wipe! What a steal. She also sells wipes with a terry cloth backing which is great for big messes. Plus they come in cute prints to boot :)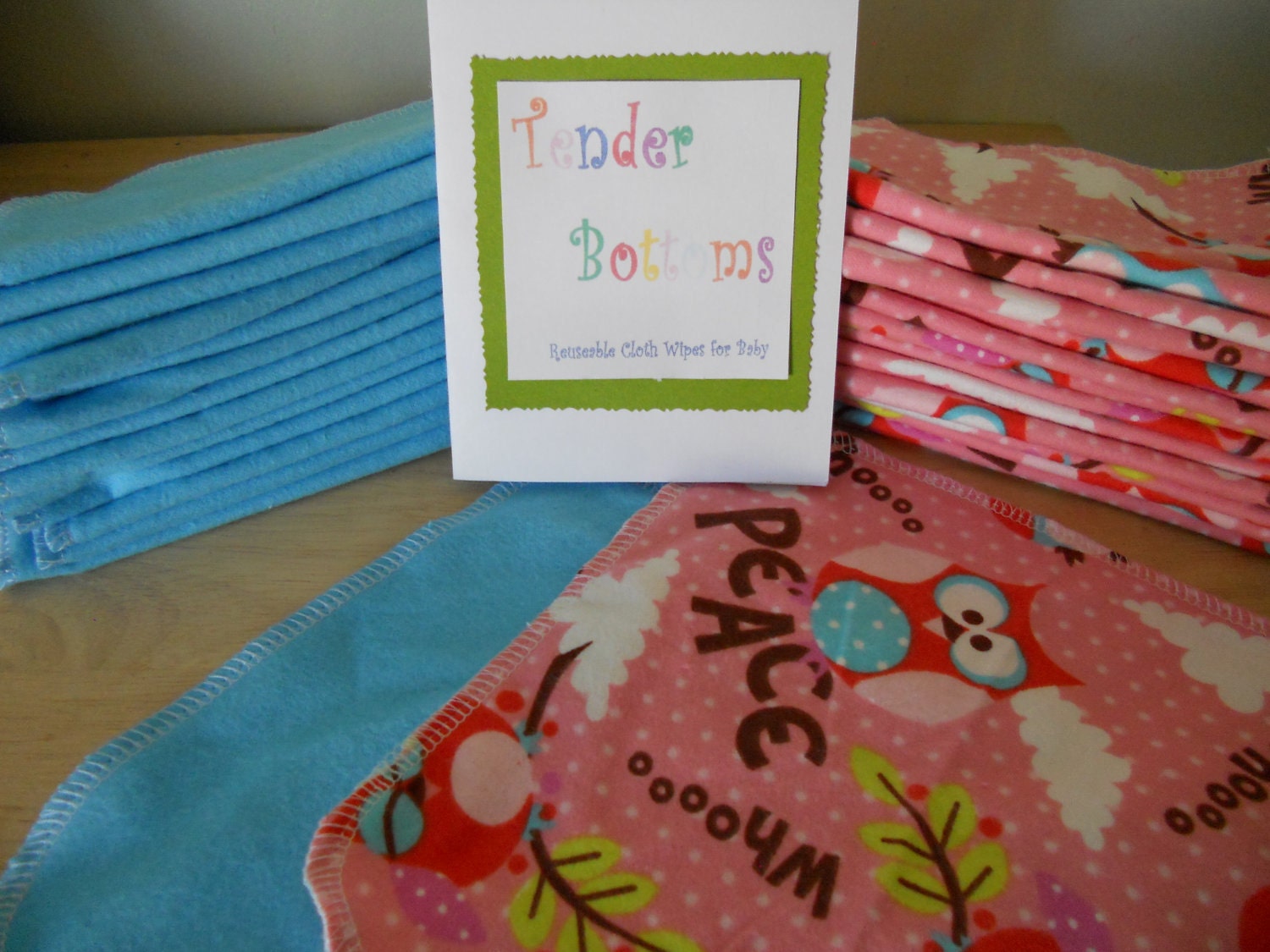 Then there's the detergent.. oh the detergent! Tender Bottoms sells handmade goatsmilk laundry detergent, it comes in a convenient resealable bag with instructions. One bag will get you 45 loads, or 90 in an HE washer. It comes un-scented, but there is also a scented version in Macintosh Apple. Oh my goodness I want to eat it it smells so good! Yum! It leaves my clothes soft and fresh smelling :) One of these bags is only $8.00, not bad for handmade goatsmilk detergent!
I love supporting WAHM. I really recommend checking out her Etsy shop, right now there is a 10% code in the store description good through the 30th. Also, follow her on Facebook and watch for a chance to win some wipes and detergent!