Today's Topic: Cost Aside, Famous Art Piece You Would Have in Your Home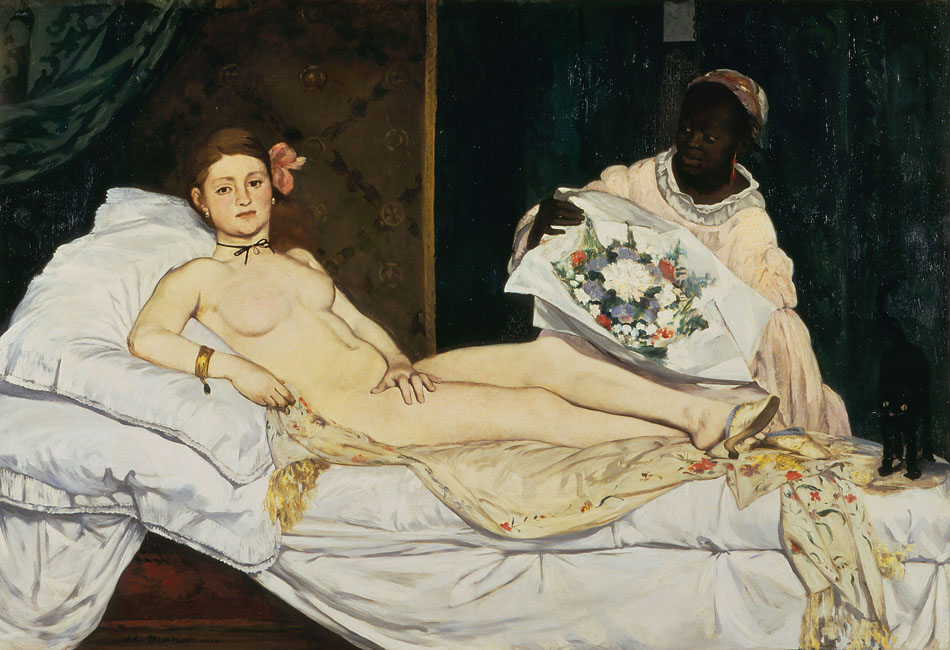 Manet's Olympia
When I was a Junior in high school I went to France for a couple weeks with my French class. We visited the Musee d'Orsay and I fell in love with this painting. I would never have it in my home though, not the original at least. I'd rather keep it in the museum where other people can enjoy it. This was a very controversial piece when it was released, it has a lot of history behind it.
There is another painting I liked better but for the life of me I can't remember what it was called! I know it was also at the d'Orsay, but I Googled my little heart out and couldn't find it. I'll keep looking!
Hop around the other blogs participating in the Summer Blog Challenge!